In our latest webinar we discussed how scenario planning of terminal operations can support the successful management of the COVID-19 recovery.
In addition to the recording we have created a free whitepaper to support your efforts.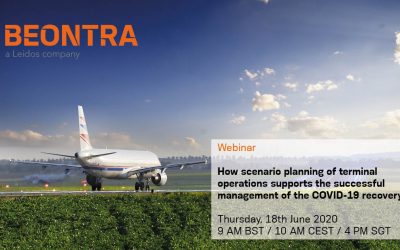 As most countries are slowly recovering from the Covid-19 pandemic, air traffic is expected to resume and pick up momentum. While restarting operations is good news for all airports, new rules and regulations to protect passengers' and airport staff's safety are in...
read more