Products
The BEONTRA Scenario Planning Platform
BEONTRA Scenario Planning
Integrated corporate planning platform
for airports, airlines and ground handlers

Continuously evolving and changing frameworks in the aviation industry create significant challenges for all market professionals with respect to both short and long-term planning.
Traffic infrastructure is being designed and built for the long-term, expected to last throughout a master plan horizon. However the logistics behind the plans have to be dynamic, able to respond and react to changing requirements. Operators, therefore, need to continuously assess infrastructure and terminal demand and adjust utilization of existing assets to achieve the best possible efficiencies.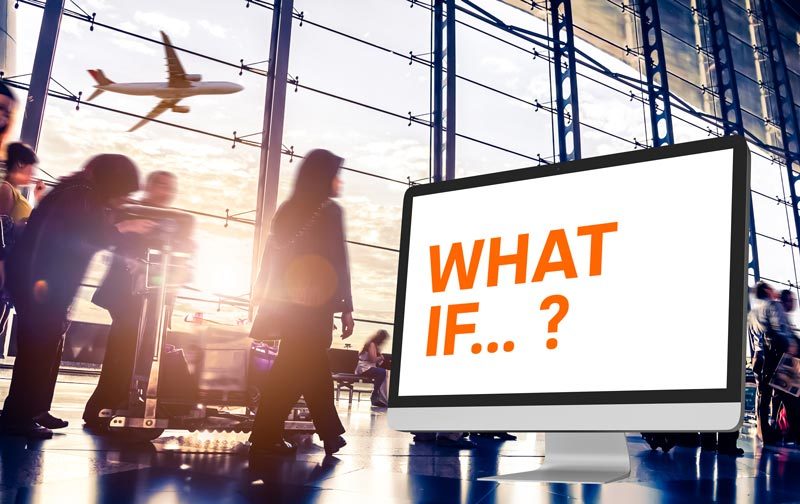 Our Approach
Since 2004, BEONTRA has been developing industry-standard integrated scenario planning solutions empowering our customers to
continuously monitor markets and update traffic forecasts accordingly
translate traffic forecasts into capacity scenarios in order to plan for required infrastructure and resources accordingly
connect forecasting results to pricing scenarios covering direct (e.g. tariffs) as well as indirect revenue streams (e.g. concessions, retailing, parking)
monitor and evaluate business opportunities for driving growth
Our next generation software solution is coming soon.
Get a live demo!
Integrated Planning = Added Value
Significant process improvements using proven industry best practice approaches
Increased accuracy of schedule based forecasts through standardization and use of historical traffic information as a basis for forecasting
Consistency and transparency in methodology and implementation through a standard software system compared with employee-built, specialized tools which no one else can manage / handle properly
Perform a thorough analysis of proposed new service for impact on the entire airport operation, including peaks and available facilities at the airport
Enhanced management decision support through comprehensive scenario planning
Increased efficiency in creating, editing and presenting alternative forecasting scenarios
Increased awareness and cooperation/collaboration between departments regarding forecasts for the purpose of further analysis
Provide Finance the necessary tools to perform a thorough analysis of new rates, charges, tariff structures, incentive impacts and budgeting processes using the identical forecasts produced by planning, by using the same base data
To find about more and book your free demo, please contact us. We'll be in touch soon!