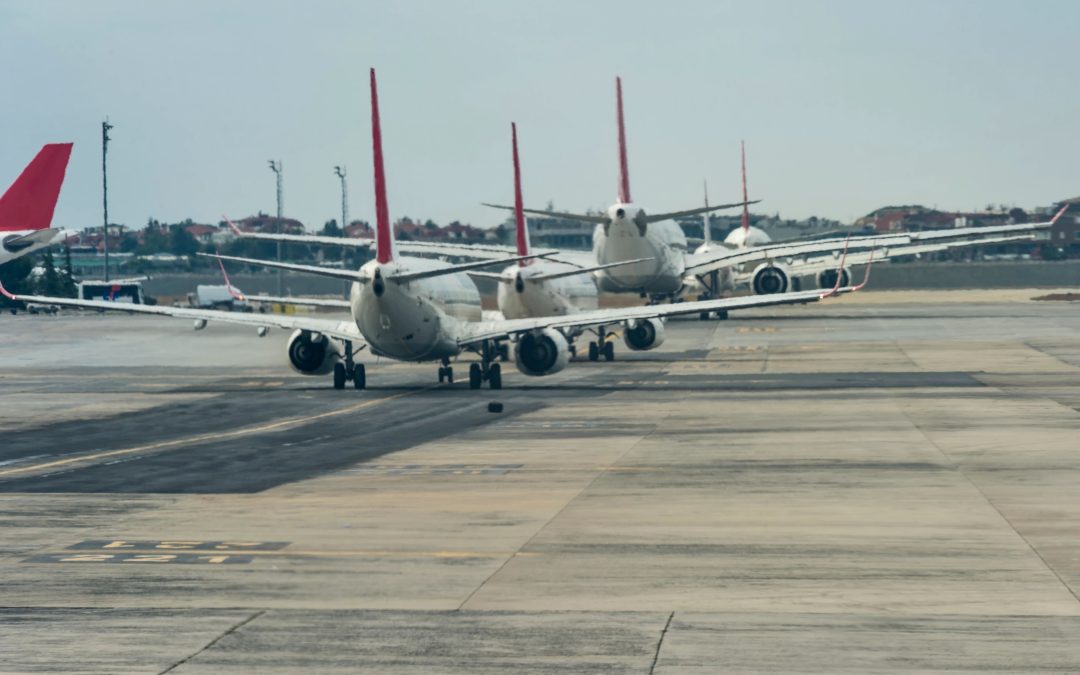 (Karlsruhe, Germany) September 21, 2022 – BEONTRA, a wholly-owned subsidiary of Leidos, a FORTUNE 500® science and technology leader, today announced the launch of the Future Travel Demand feature to its Route Forecasting solution. The new feature provides airports with access to forward-looking and historical data to better quantify market demand.
"COVID-19 completely upended the air travel industry and historical data alone is not sufficient to predict future demand for air travel," said Martijn Verhees, Managing Director for BEONTRA. "BEONTRA rapidly adapted to these changes. We're excited to offer the Future Travel Demand feature, which will accelerate airports into the new normal."
BEONTRA's Route Forecasting solution already provides customers with access to historical data, flight schedules, air passenger travel patterns, connection points and more to simplify the route forecasting process. The addition of the Future Travel Demand feature leverages travel search data, enabling BEONTRA customers to make more informed forecasting decisions for their airports.
The search data, which is integrated into BEONTRA's Route Forecasting algorithms, is comprised of both online searches and traditional sales channels, such as travel agencies. This information will allow airports to predict near-term demand more accurately based on access to the most comprehensive and up-to-date information on travel behavior and trends.
Customers in attendance at BEONTRA's user summit in Athens, Greece last week were able to see this feature in action. The Future Travel Demand feature is being rolled out as an add-on to the Route Forecasting solution.
For more information about the Route Forecasting solution, or the other solutions available on BEONTRA's Horizons platform, visit www.beontra.com/solutions.
About BEONTRA
Since 2004, BEONTRA has been developing industry-standard integrated scenario planning and forecasting solutions for the aviation industry. With a flexible architecture, machine learning algorithms, and data intelligence, BEONTRA's Horizons software platform provides answers to complex planning and forecasting questions. Based in Karlsruhe, Germany, BEONTRA has a global customer base. For more information, visit www.beontra.com.
About Leidos
Leidos is a Fortune 500® technology, engineering, and science solutions and services leader working to solve the world's toughest challenges in the defense, intelligence, civil, and health markets. The company's 44,000 employees support vital missions for government and commercial customers. Headquartered in Reston, Virginia, Leidos reported annual revenues of approximately $13.7 billion for the fiscal year ended December 31, 2021. For more information, visit www.Leidos.com.
Certain statements in this announcement constitute "forward-looking statements" within the meaning of the rules and regulations of the U.S. Securities and Exchange Commission (SEC). These statements are based on management's current beliefs and expectations and are subject to significant risks and uncertainties. These statements are not guarantees of future results or occurrences. A number of factors could cause our actual results, performance, achievements, or industry results to be different from the results, performance, or achievements expressed or implied by such forward-looking statements. These factors include, but are not limited to, the "Risk Factors" set forth in Leidos' Annual Report on Form 10-K for the fiscal year ended December 31, 2021, and other such filings that Leidos makes with the SEC from time to time. Readers are cautioned not to place undue reliance on such forward-looking statements, which speak only as of the date hereof. Leidos does not undertake to update forward-looking statements to reflect the impact of circumstances or events that arise after the date the forward-looking statements were made.
Contact:         
Melissa Dueñas   
(571) 526-6850
duenasml@leidos.com                    
Thomas Donheny
(571) 474-4735    
dohenyt@leidos.com
Victor Melara
(703) 431-4612
victor.a.melara@leidos.com