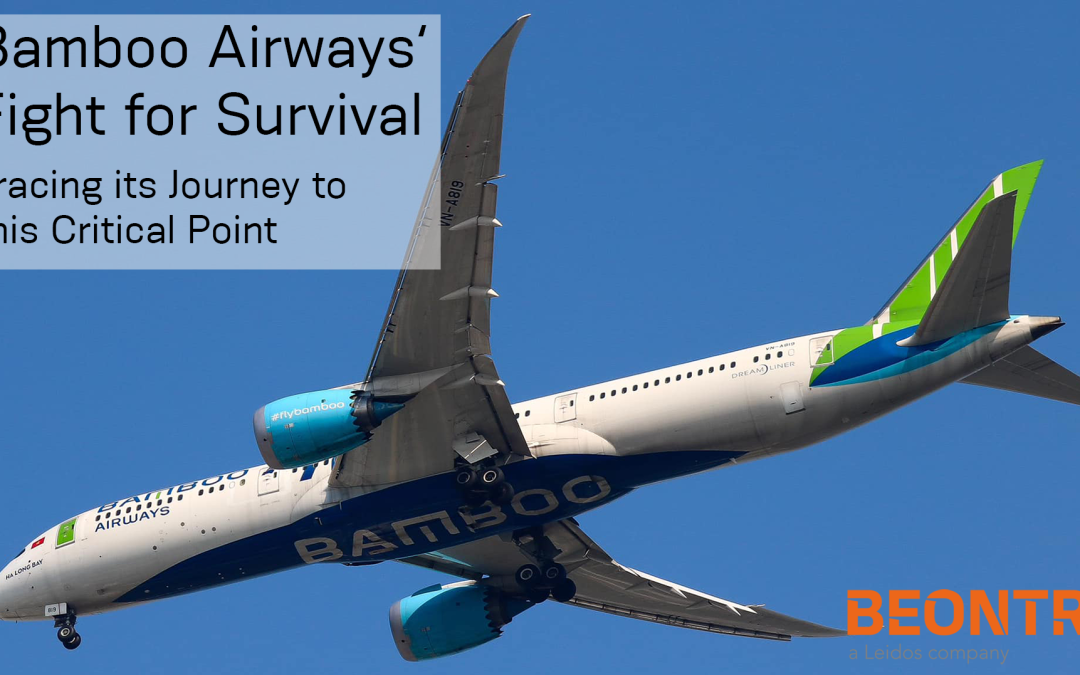 Bamboo Airways, with initial ambitious expansion plans, has now announced to focus on significantly improving its commercial efficiency. This includes discontinuing all of its long-haul routes and making corresponding adjustments to its fleet structure.
In the following, we will conduct a thorough analysis of all suspended international long-haul flights from Bamboo Airways to Europe (LGW, FRA), Australia (MEL, SYD), as well as Southeast Asia, including Seoul (ICN), Tokyo Narita (NRT), Singapore (SIN), and Taipei (TPE); in particular, we will compare the performance of the airline's individual international routes with those of its direct competitors in the respective markets. 
Network – before and after:
Before taking a deep dive into these international routes here's an overview of Bamboo Airways' route network before and after the announced restructuring. 
Bamboo Airways route network before the announced restructuring: 
Bamboo Airways' downsized route network: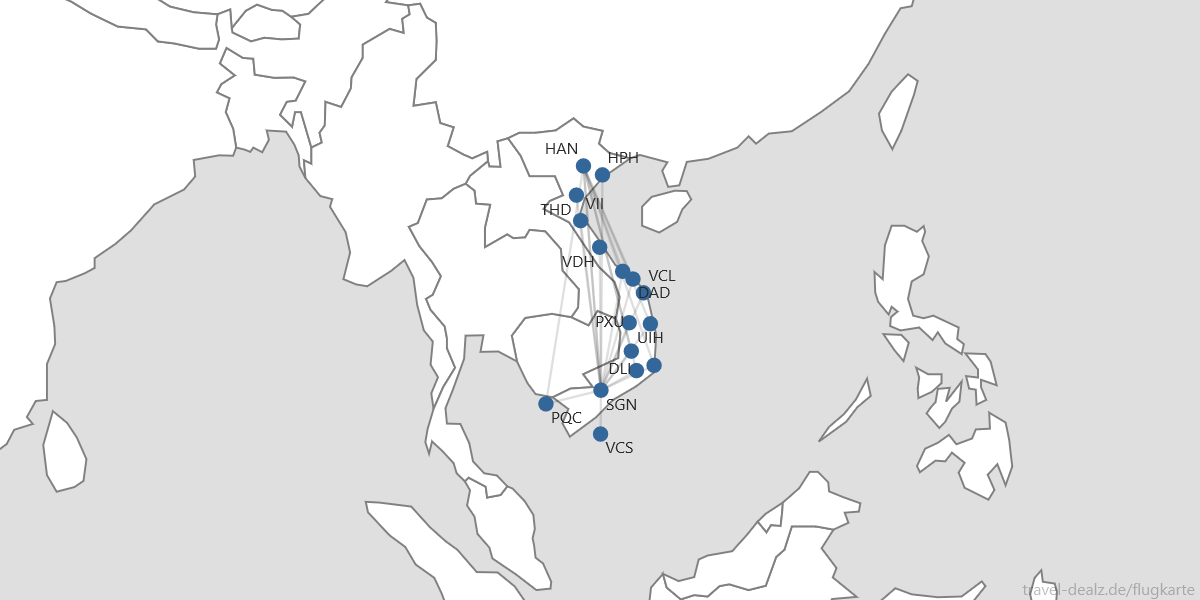 Out of the 14 international routes Bamboo Airways once operated, all are now no longer available, as in their website no longer displays any flights for these services.
To obtain a more comprehensive insight into Bamboo Airways' performance on the aforementioned suspended international routes, we have compared its achieved RASK, passenger load factors, and offered capacities with those of the other two major airlines in Vietnam, Vietnam Airlines, the state-owned full-service carrier, and VietJet Air, an ultra-low-cost carrier. The data for this comparison is drawn from the BEONTRA Market Insights Reports, spanning the last 12 months of available data (September 2022 – August 2023).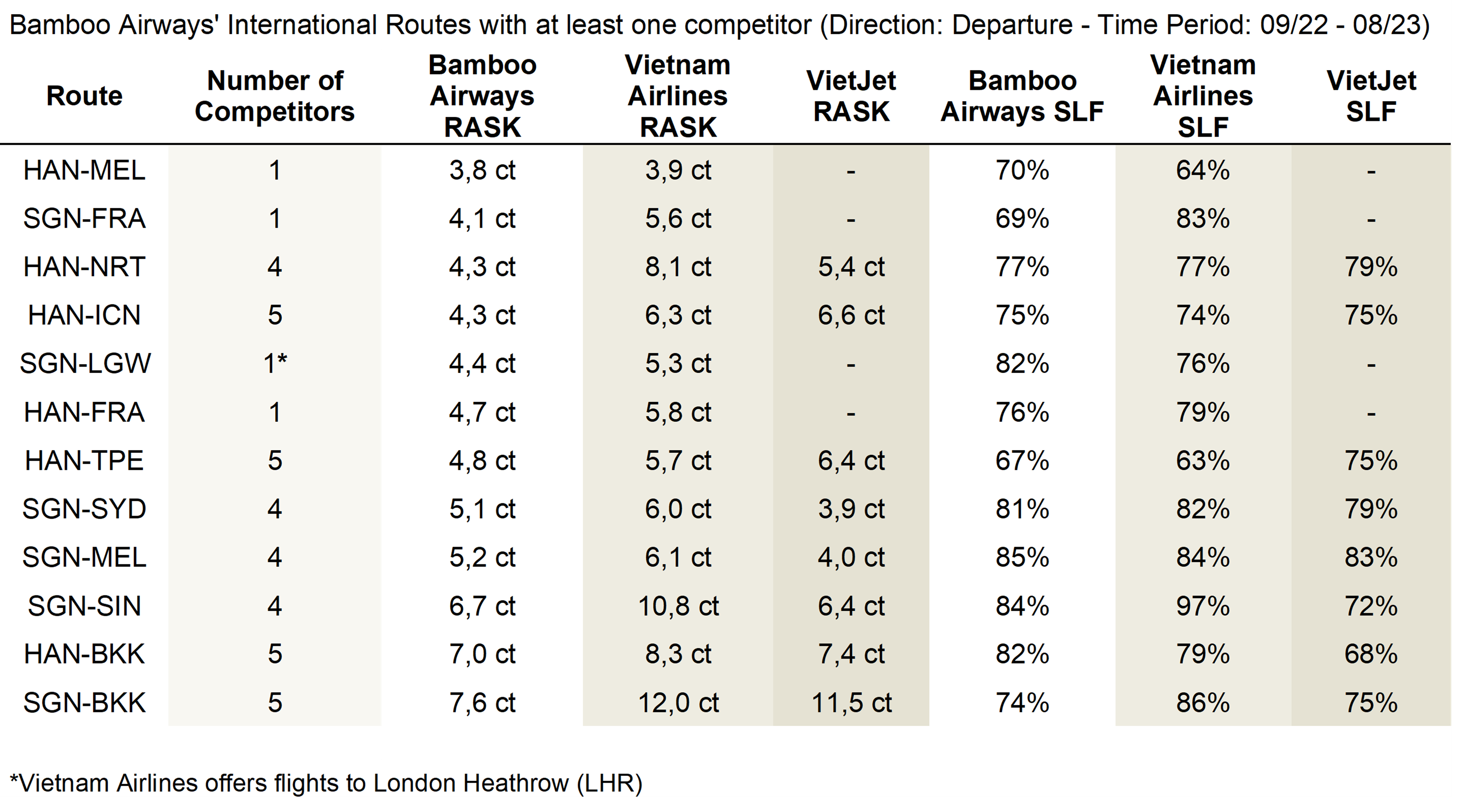 One can easily observe that Bamboo Airways' RASK on their suspended international routes is consistently lower than that of its direct competitors, Vietnam Airlines and VietJet. The only exception is VietJet's routes from Ho Chi Minh City to Down Under (i.e., MEL and SYD) where the ultra-low-cost airline managed to seize a larger slice of the market by employing an aggressive pricing strategy, e.g., offering thousands of tickets for 0$ (excluding charges).
Upon closer examination of the overall achieved RASK out of Ho Chi Minh City and Hanoi, it becomes apparent that Bamboo Airways' suspended international routes have consistently underperformed compared to its network's profitability average:


Furthermore, Bamboo Airways has been unable to achieve a RASK as high as the one of Vietnam Airlines, or even VietJet when departing from SGN. While Bamboo Airways managed to maintain relatively decent load factors, they often remained on the lower end, particularly for their long-haul international routes to Frankfurt (from SGN & HAN), Bangkok BKK (from SGN), and Tokyo Narita (from HAN) – which were among the lowest compared to its direct competitors in the respective markets.
Competitive Situation:
Bamboo Airways, positioning itself as a hybrid airline, faces strong competition on two fronts out of his home market. As mentioned, on one side, it contends with Vietnam Airlines, the country's largest state-backed full-service network carrier, and on the other side, Bamboo Airways competes against VietJet, the assertive ultra-low-cost carrier that has been rapidly expanding its market presence.
Beyond that, Bamboo Airways has faced competition from at least one other carrier on the majority of its international routes. In recent months, the competition has further intensified, driven by increased demand, especially on routes connecting Vietnam and Australia. In April 2023, VietJet introduced non-stop flights from Ho Chi Minh City to Melbourne and Sydney, quickly gaining considerable market shares. It has further announced plans to expand its international network even more, offering services to Adelaide, Brisbane, and Perth. In addition, Vietnam Airlines expanded its network as well by launching a new non-stop service from Hanoi to Melbourne in June 2023, swiftly surpassing Bamboo Airways in terms of monthly passenger numbers, beginning as early as July.
Conclusion:
The analysis has shown that the need to significantly enhance its commercial efficiency by discontinuing all of its long-haul routes and concentrating on high-demand domestic and tourist routes using a more uniform narrow-body fleet appeared to be the only viable path forward. It will be interesting to discover to what extend Bamboo Airways can successfully execute this necessary turnaround with its new strategy in the coming weeks and months, especially in light of the intensifying competition within the fiercely competitive Vietnamese and Southeast Asian market. According to recent press releases, the Vietnamese tax authority has meanwhile also frozen accounts of Bamboo Airways due to tax debts in the millions. This is certainly not a positive sign.